What a surprise we got when visited the block – the frame has gone up so quick (well quicker than I expected anyway).

When I was driving up the street I was like a frame has gone up – oh crap that is my frame! Very exciting times!
Took a stack of pics and also filmed a little virtual our (just love my iPhone)!
It's a lot easier to figure out space and where everything is.
We also measured walls and windows to make sure everything is as it should be – can't be too careful.
Side Yard:

Backyard: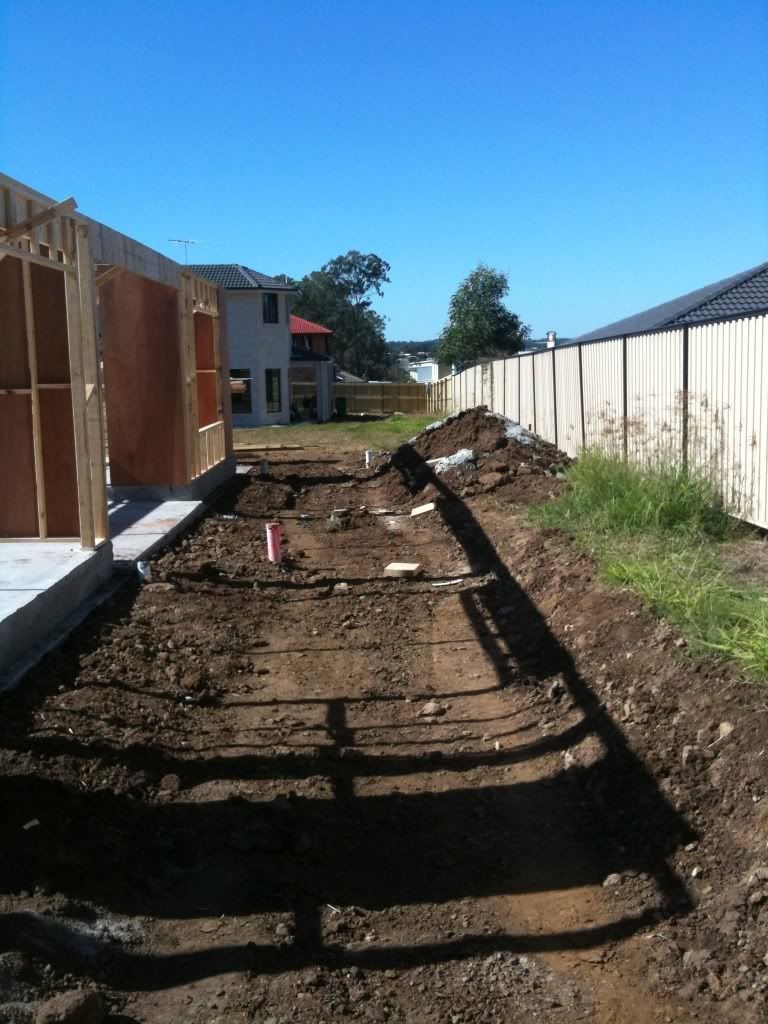 Side Yard: