Brett and I knew we wanted to have browns as part of our external colour scheme and an off white for the internal colour.

Not all browns are created equal some have pink tones, yellow tones, grey tones the list is endless.

What we decided to do (seeing as re-painting after the build is out of the question if we don't like it) was to get a canvas and sample paints. Painting a larger area than those colour cards is always as a good idea as they look different when the colour is enlarged.

The other tips we did was put the canvas out in the sun to see the true colour.

The first colours we had picked were Taubmans Youthful Beige as the main house colour with the accent colour of Swanky. The internal colour was Cotton Cream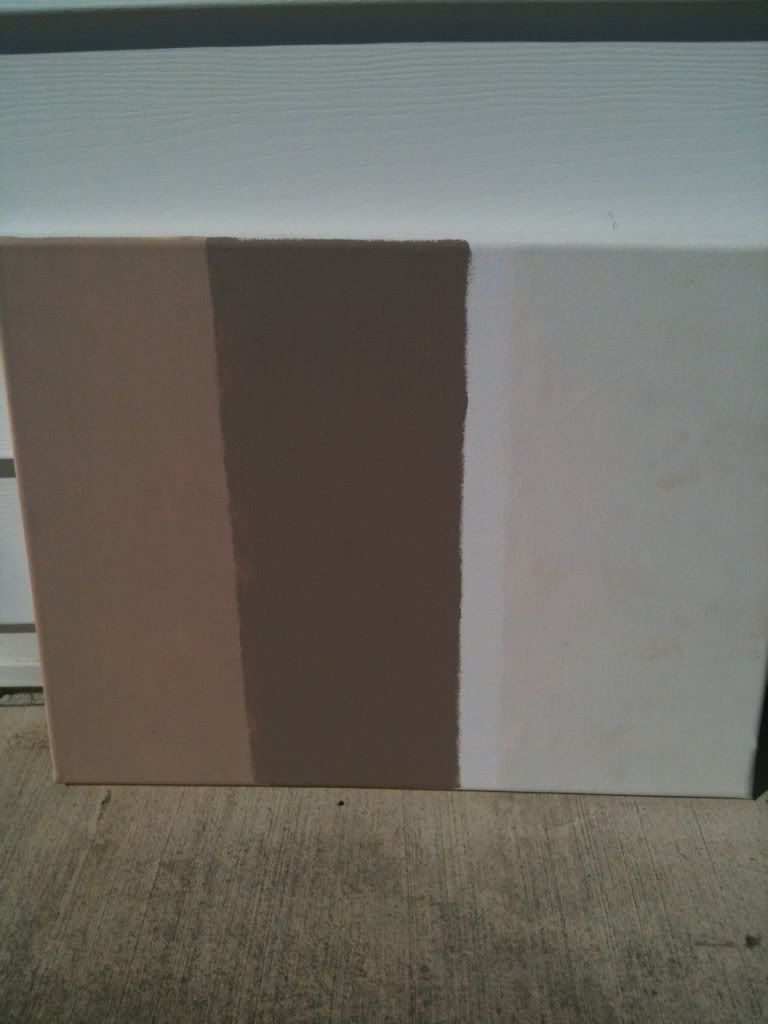 As you see in the sun you can see the pink tones. The Cotton Cream had yellow tones in it.

We ended up with Athena as the main house colour with Manhattan as the feature colour. Martini is the interior colour we have ended up going with.