I saw this article in the latest Better Homes and Gardens Mag - Building a Masonry Look Wall.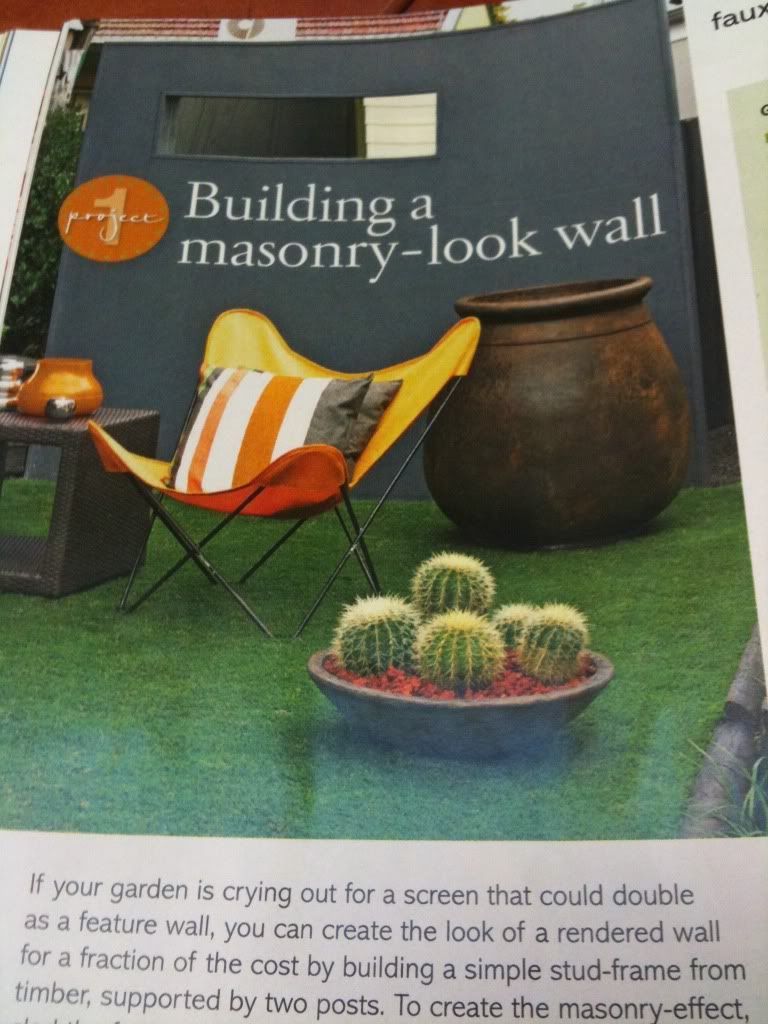 We are wanting to have a feature wall in the back yard – we are trying to figure out the most cost effective way of executing it.

I don't mind the look of this wall but in the middle it looks like you can see a seam between the blue board. Brett tells me you may be able to use some sort of plaster board tape to stop the seam showing.

Has anyone done anything like this?