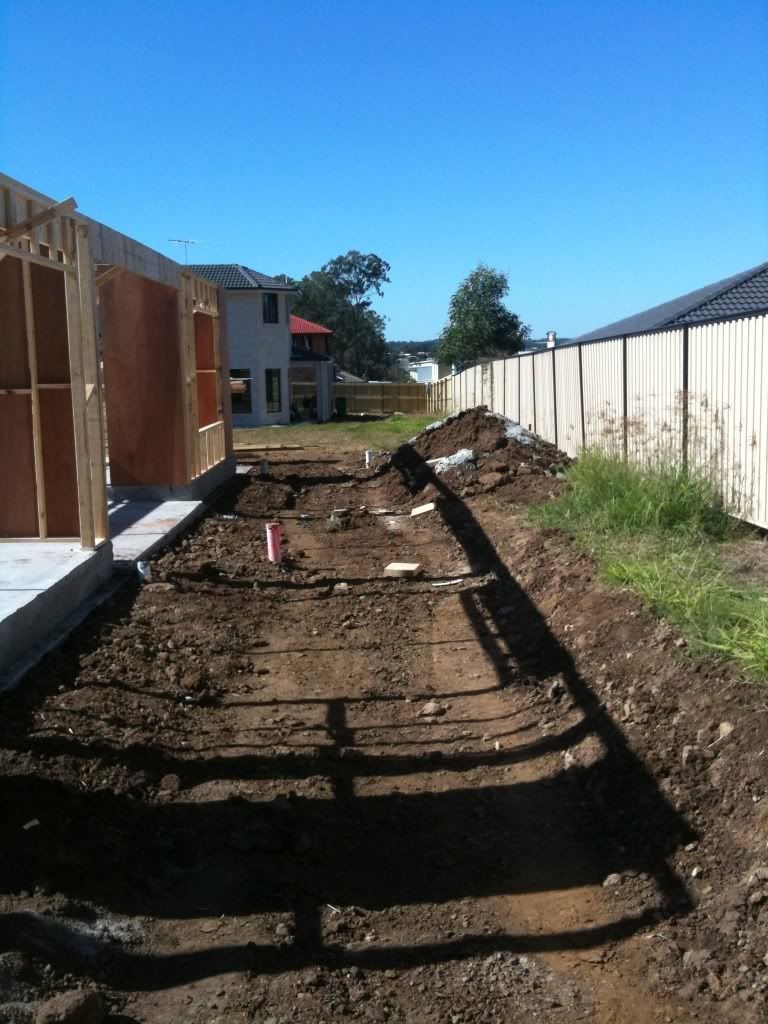 Now that we have a clearer picture of how the house and how much room we have in the backyard the mind boggles!

The width of the backyard is approx 5 metres and the length is about 20 metres.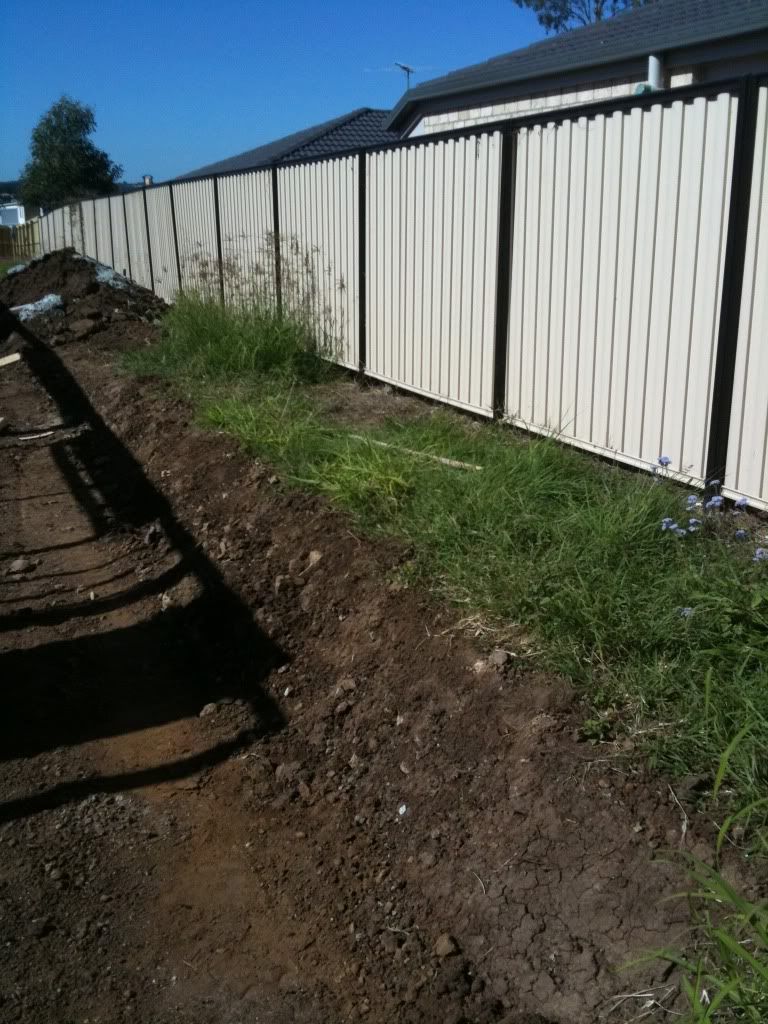 The Alfresco area and the Master Bedroom have access to the backyard.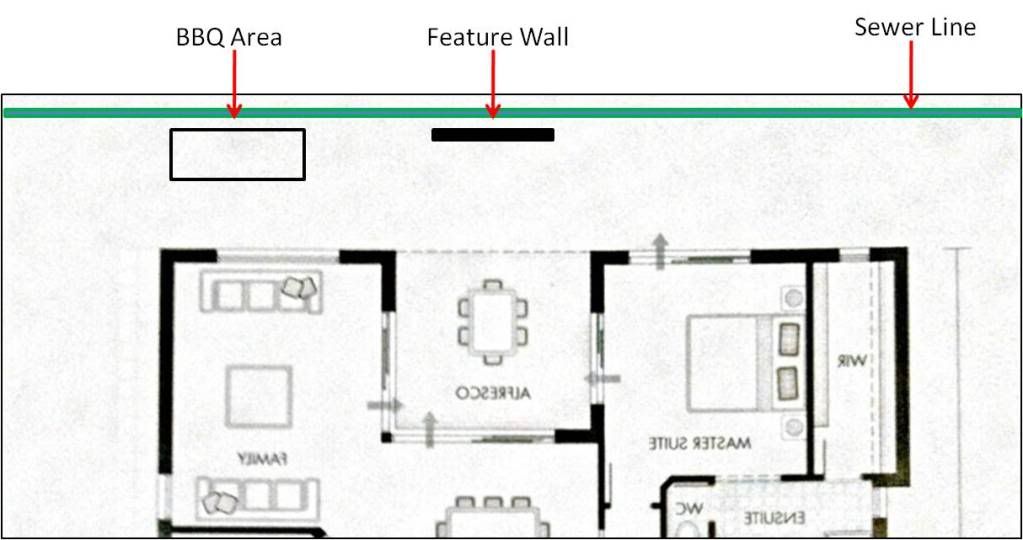 The issue that we are now starting to see is that due to the sewer line running along the back of the fence and the height of the slab we are really not 100% sure what to do.....
We are certainly open to ANY SUGGESTIONS out there regarding what to do in the backyard.

We want to have a rendered feature wall across from the Alfresco Area and we are also going to have a BBQ structure off the left side of the feature wall.