I just got a phone call from "S" the paver dude asking why we have picked the 45° Stretcher Bond with flat header course pattern?

I asked why?

His response was that the has only laid that pattern ONCE in 16 years and the solders (border) isn't strong with only being 1 brick wide?

To which I say – well why do Boral have it down as a popular pattern?

He has told me to meet them out onsite to have a look at another one they are doing tomorrow. He says that that the pattern can look too busy and they we should look at either the Basket Weave or 90 degree Herringbone.

He also asked me to look at the one 2 doors down: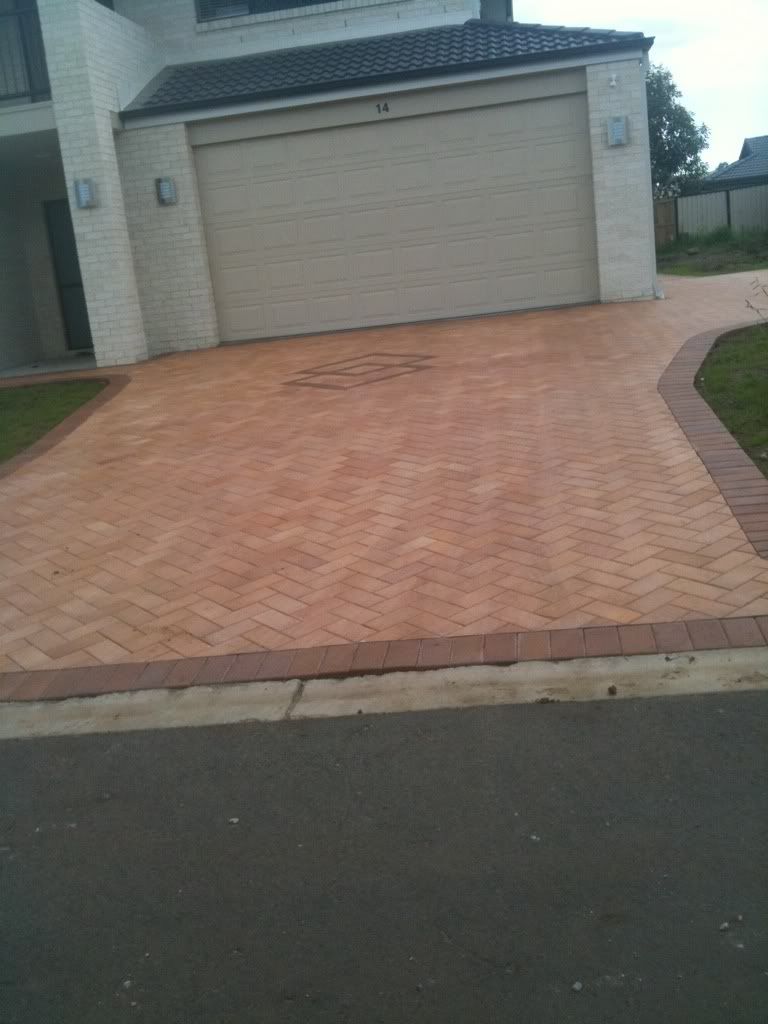 I am not a Herringbone Fan – it seems like everyone has Herringbone… I told that I like to be unique – hell I have a black water tank!

The concrete driveway has been poured today.
These are the options we have – would love some feedback....

Any feedback would be great – feeling uneasy about the choice we made…..