I have always wanted to "re-do" some furniture as a project – maybe I have watched too many years of Better Homes and Gardens!
The "New York" inspired Dining Room (Black and White with Hot Pink) has just acquired 2 more pieces of furniture.

The room has a bit of space so I have decided to take the plunge and buy some furniture to re-vamp.

Keep in mind I really have no idea what I am actually doing so let's see how it goes!

I have been inspired by a blog called "Paint Me White".

Dutchess Circa 1920 (original – Silky Oak)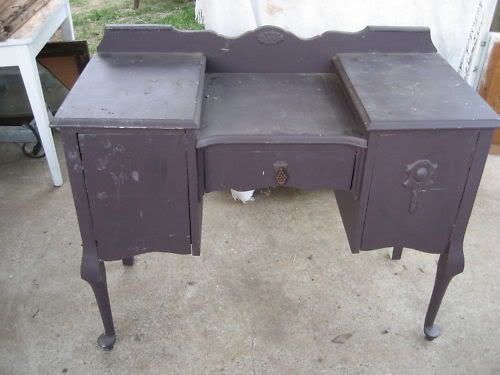 Ok I know this sounds weird but I can see the final product in my mind (kind of how I do vision boards for events)..... If one of my sentences starts with "I know this sounds weird" the idea usually ends up being fab! ....fingers crossed...

So this derelict dutchess is going to service as storage space for some of nice glasses that we want to keep safe and I think I may mirror the top surfaces and change over the handles and of course paint it high gloss black!
I won it on ebay for the grand total of $50.50 (cheap)! I just love the shape and the legs!
Turns out I brought it from an Antiques Shop!

Solid Timber Telephone Cabinet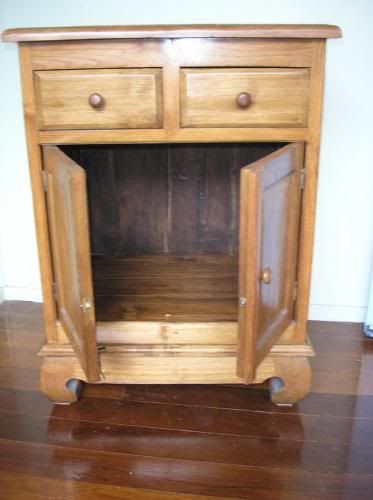 I also got this on ebay for the grand total of $30.00 (which I think is cheap)! This little beauty will be the new "wine cabinet"!

This will be painted high gloss black and also get some new handles as well.

Handles

From what I have seen it would appear that a change of handles can really make pieces of furniture. I had a look on ebay but couldn't find what I was looking for.... So I went to a store called "Early Settler" and found these beauties! (second row from the top 3024 & 3025)!!
They have ordered them in for me. I am going to use them on both pieces to keep it consistent.

The theme for the dining room has now evolved into a new inspiration theme that I am calling "Old New York Glamour".

Stay tuned.....