Brett happened to bump into our SS today onsite and had a look around and the kitchen has been installed.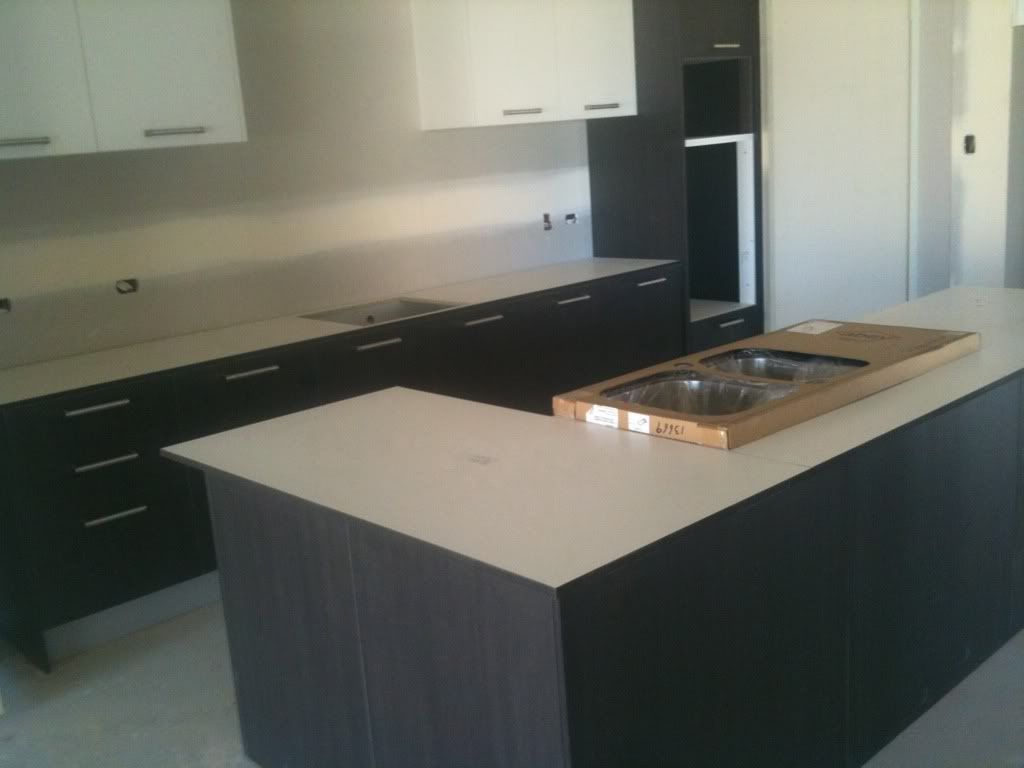 Looks fab except for 2 things:
1) The kitchen cupboards over the fridge are meant to be in burnished wood not white. So we are working that out with our fab Admin Person from Plantation.
2) We added an internal door between the hallway and the kitchen to isolate the aircon, however, until I have now seen in 3D I realise I don't want the door opening onto the kitchen!!!!
So been speaking with Admin Staff and SS to see if we can perhaps change the door to hang on the other side of the door frame and open out to a void area or get a sliding door.
Still waiting for white stone bench tops, red glass splash back and stainless steel products so can't wait to see what it's all going to look like!