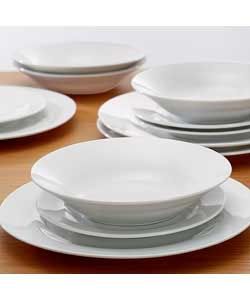 We have been on a mission to get an 8 setting dinner set in PLAIN White (not cream or ivory). Round in shape with no pattern or texture.

It turned out to be harder than expected to track something like that down for an everyday dinner setting.

We ending up find a great setting at Target and what was great about it was that you can get the set without the cups (we have a million cups that we never use) so 8 less of them worked for me!