Went to check the house our over the weekend and the bricks have started to go up!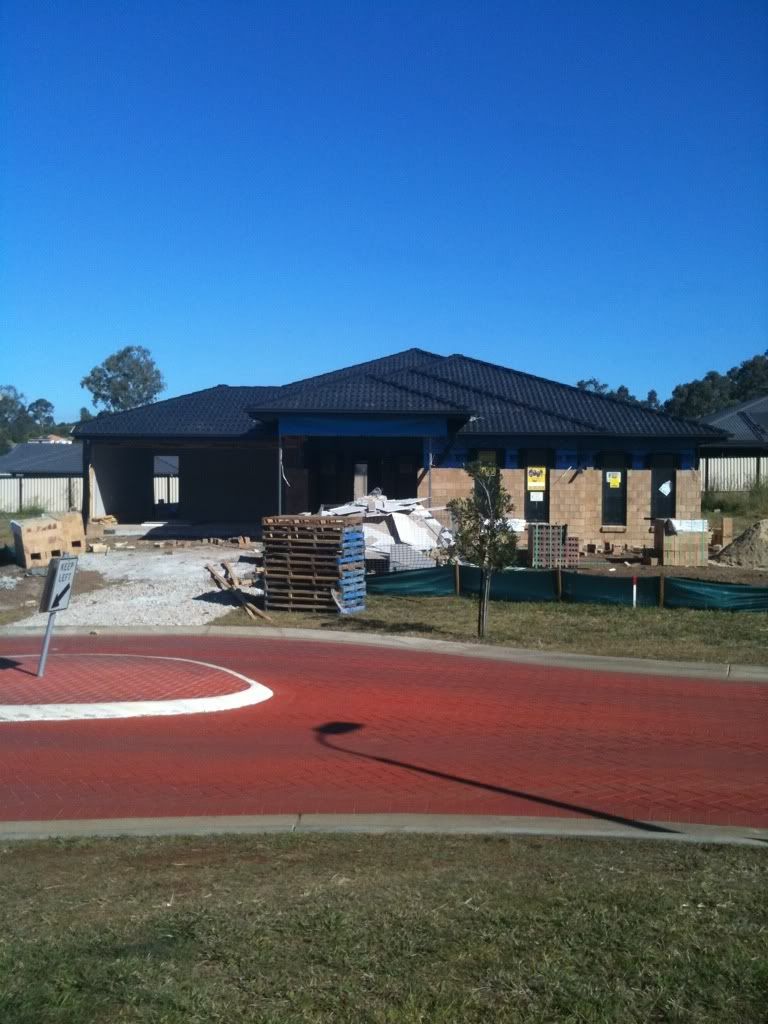 Most of the front and right had side is 90% done and the back and the left hand side will hopefully be done this week.

I couldn't get any pics of the inside of the house as the plasterers were there – working on a Saturday!

87 days to go!