Brett and I visited the house over the weekend and noticed that right at the front of the house there is a about a 20mm chip in the render.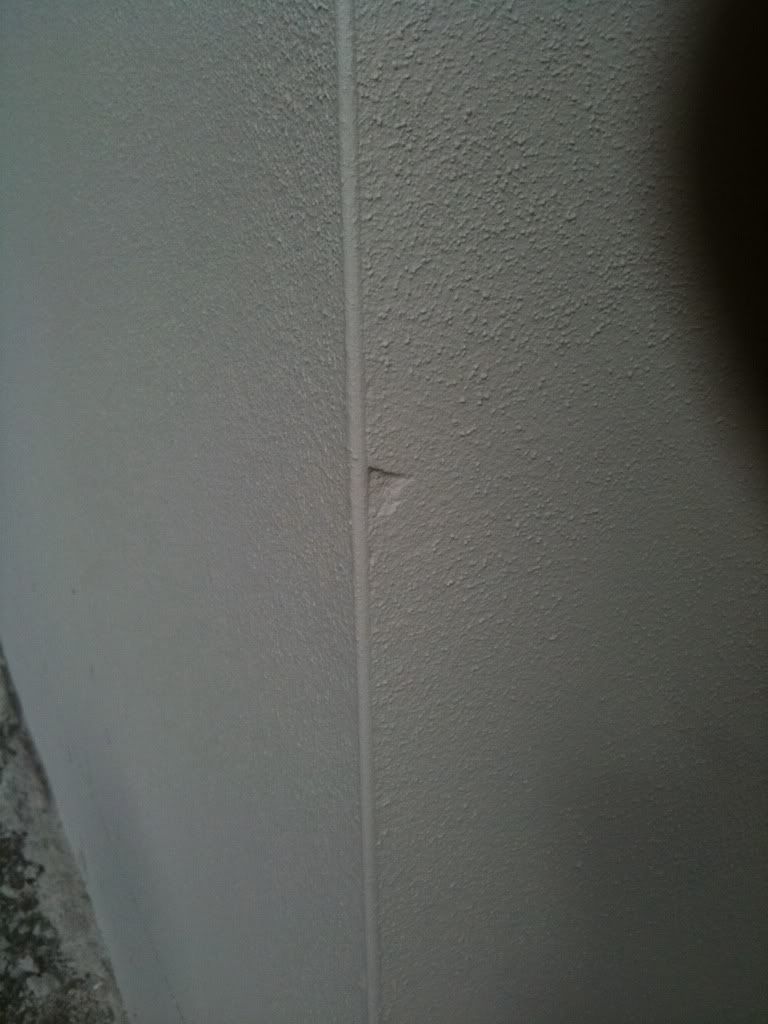 Are we over reacting to think that we will not accept this?
The issue we also face is that they have done the first coat of external paint – so we have no idea if this can be fixed without looking like a patch up job?